It's that time of year--the most wonderful time of the year! Maybe last Christmas, you gave her your heart, but this Christmas you're looking for something with a little less commitment. Or maybe you're just looking for some things Santa (Baby) could hurry down the chimney for you. It doesn't matter who the gift is for, the truth is, Baby, it's cold outside and when Jack Frost is nipping at your nose, you're going to want a warm beverage. Or warm beverage accessories. Jingle bell time is a swell time to give your favorite Coffee or Tea Lover a gift. And we have some ideas.*
Click the picture of each item to go to the corresponding website to purchase. 
What to Buy:
Cuppow
The Cuppow is a mason jar drinking lid to take drinks to go. If there's one thing hipsters love more than coffee shops, it's mason jars. Perfect for your iced coffee or chai. [Full Disclosure: This is an item pulled directly from the Christmas list of one of us. You can take your guesses in the comments.]
Local Coffee
This coffee comes from one of our favorite local places, Bongo Java. You can get their coffee in special tins printed with images from the "Spirit of Nashville" line. They even have holiday tins! Perfect for anyone who enjoys delicious coffee, with an added bonus of charm.
Local Coffee-Infused Chocolate
This chocolate comes from local chocolatiers Olive & Sinclair. It's actually got coffee beans in it--perfect fun gift or stocking stuffer for your coffee-loving friends and family. You can order them online or pick them up at some Nashville shops like Frothy Monkey and Fido.
Jewelry
If your girlfriend wants a ring for Christmas and she likes coffee/tea/hot chocolate, no problem! [Warning: This may or may not be the kind of ring she's wanting. We cannot guarantee kisses begin with Etsy.]
Pretend Tea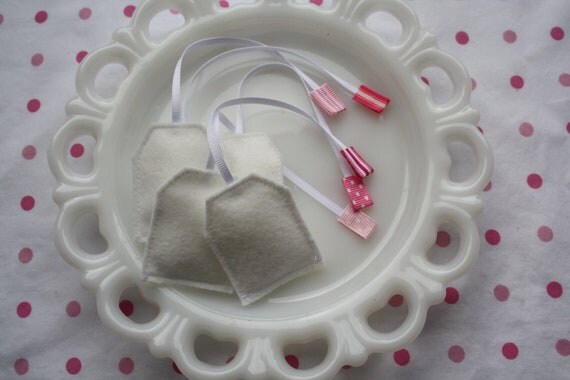 For the sweetest little tea party hostess on your shopping list.
TARDIS Teapot
For the nerd in your life who also likes to drink tea. (Feel free to also guess which one of us added this item.)
Sweet Tea Kit
If you're a DIY Gift Giver, this is a cute little gift. Sure, it's listed as a wedding favor (one Elizabeth would be happy to receive), but you don't have to wait to get married to give this sort of gift. Give it alone or pair it with a mason jar + Cuppow.
Prints
Everyone loves a good print. Here are some of our favorites:
Coffee and Tea Lovers also always accept gift cards to their favorite shops. Most of them will happily take Starbucks gift cards, as well.
What to avoid buying at all costs:
Anything that says "Thanks a latte." 
WE GET IT.
Grow-your-own-coffee set
First of all, who wants to do all that work when you can just buy it at Kroger and it will probably taste a lot better? Second of all, how is this even possible? Don't you have to grow the beans, then roast them? Do you also have to have a roaster at home to make this work? Is this a hoax? Don't buy this for your friends.
Dunkin' Donuts Coffee with Paper Over It
"To cover up the fact that you're buying your friend Dunkin' Donuts coffee for Christmas, craft this clever decoration," says Pinterest. No. Do not do this.
Are you giving or hoping to receive any coffee or tea related gifts this Christmas? Have you ever received one you loved? Let us know what it was in the comments! 
*We have not been paid to promote any of these products. But we should state that we are not above that sort of thing if anyone would like to sponsor a post or a trip to NYC or London.